That's right, folks. DEEPERDEVOTION.com is back and open for business!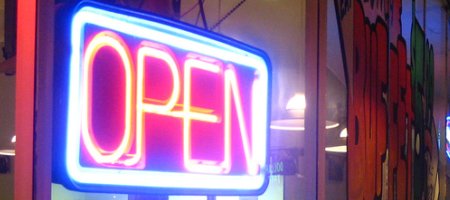 After six months of almost no signs of life, we've dusted off the shelves, cleared out the cobwebs, given our shop a little makeover and reopened the doors.
Take a moment to look around and tell us how you like it. We'll be back on Monday with our first devotion, an article or two and an explanation of what's new, what's missing, and what's still to come.
Again, we're glad to be back and we look forward to hearing from you!