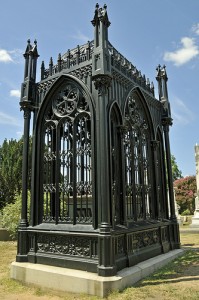 So I was thinking about the Pink Floyd song "Wish You Were Here," and couldn't help but notice the wisdom in one line.
"And did you exchange a walk on part in the war for a lead role in a cage?"
And isn't that exactly what we do? As a matter of fact, isn't that exactly the opposite of what Jesus did and calls us to? I mean, Philippians 2:5-11, the Carmen Cristi, or "Hymn to Christ," (believed to have been an actual hymn of the New Testament church), basically illustrates the fact that when Christ became a humble servant, He was then exalted as Lord.
"Have this attitude in yourselves which was also in Christ Jesus, 6who, although He existed in the form of God, did not regard equality with God a thing to be grasped, 7 but emptied Himself, taking the form of a bond-servant, and being made in the likeness of men. 8 Being found in appearance as a man, He humbled Himself by becoming obedient to the point of death, even death on a cross. 9 For this reason also, God highly exalted Him, and bestowed on Him the name which is above every name, 10 so that at the name of Jesus EVERY KNEE WILL BOW, of those who are in heaven and on earth and under the earth, 11 and that every tongue will confess that Jesus Christ is Lord, to the glory of God the Father."
Philippians 2:5-11
It begins with "Have this attitude in yourselves which was also in Christ Jesus." So as we have His attitude, we get His result: when we humble ourselves as a servant, Christ is exalted as Lord. The point? Pursuing the lead role doesn't accomplish our purpose for living (the glory of God).
On the contrary:
"…it is not this way with you, but the one who is the greatest among you must become like the youngest, and the leader like the servant (Luke 22:26)."
This law in the kingdom of God fights the way we strong-willed, proud, capitalist, free market, "self-made," independent Americans are bred to understand the world! Not that these American traits are inherently wrong, they just have a tendency to train our minds in some carnal thinking patterns that make the Word of God seem counter-intuitive at times. Why does the cage look like freedom and freedom the cage? Why do we refuse to lose control to the only One really in control? I'll give you a hint to help you answer all of these questions, 1 Corinthians 2:14-16.
"But a natural man does not accept the things of the Spirit of God, for they are foolishness to him; and he cannot understand them, because they are spiritually appraised. 15But he who is spiritual appraises all things, yet he himself is appraised by no one. 16For WHO HAS KNOWN THE MIND OF THE LORD, THAT HE WILL INSTRUCT HIM? But we have the mind of Christ."
There it is again! And what was the mind of Christ?
"He humbled Himself by becoming obedient to the point of death, even death on a cross."

Radical obedience.
"But He gives a greater grace. Therefore it says, "GOD IS OPPOSED TO THE PROUD, BUT GIVES GRACE TO THE HUMBLE." 7Submit therefore to God. Resist the devil and he will flee from you. 8Draw near to God and He will draw near to you. Cleanse your hands, you sinners; and purify your hearts, you double-minded. 9Be miserable and mourn and weep; let your laughter be turned into mourning and your joy to gloom. 10Humble yourselves in the presence of the Lord, and He will exalt you. " James 4:6-10
Radical, humble obedience is freedom. We are indeed in a spiritual war. It is up to us whether we spend it productively fighting for the souls of men and the glory of God or imprisoned in our own ideas and refusal to simply submit to God.
"Everyone who is called by My name, whom I have created for My glory, whom I formed and made." Isaiah 43:7
"for it is God who is at work in you, both to will and to work for His good pleasure." Philippians 2:13
Radical, humble obedience for the glory of God remains our created purpose and the purpose for which we are redeemed and sanctified (made holy, purified, shaped to Christ's image, to have His mind), and therefore we are most free and find the most pleasure in that which we were created, saved, and sanctified to pursue.
We could go off on 1000 different scriptural rabbit-trails here, but let's just leave it at this. There IS an exchange being made. Stop exchanging the glory of God for idols (Self-sufficiency perhaps? Ambition? Wisdom of men?). Romans 1 shows dire consequences for this exchange. Psalm 115 says we become as ignorant and as powerless as the idols we worship. We need to drop our agendas and surrender to His. We can be His great warriors if we choose to submit to the chain of command or we can be our own boss and do whatever we want inside the stronghold we have built ourselves into, wondering why nothing fulfills and nothing of substance is accomplished.
We need to forget our own judgments and discernment. It is only as we have the mind of Christ that the Spirit of God can reveal to us the things of God, which, by the way, probably don't look a lot like any blueprints we would draw up…. But that's how we find meaning. That's how we gain our souls (Matt 16:26). Meaning in anything else is, well… meaningless.